Photography is the world of imagination and how you bring your imagination to life in front of the audience is of utmost importance. In the web world having a website for the same is a necessity and to present your photos in the best way possible you will need WordPress plugins for photographers.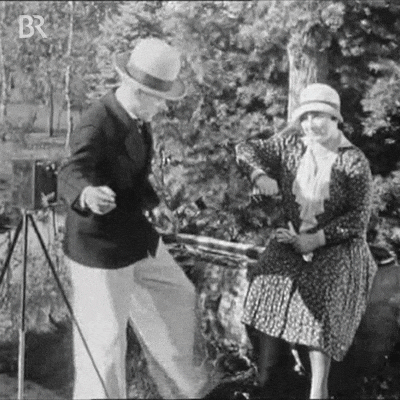 There are several plugins that will help you to do so. For instance, you have envira gallery, sotryform, wordfence, soliloquy, sell media, and more.
But not all of them will be as efficient and useful for your website. Hence, you will need to make a choice after going through their features. To help you with that, we have listed below 8 plugins for WordPress that will help you in your photography website development.

This is just like using a drag and drop page builder, but this time you will be creating your WordPress photo gallery. Envira is a beautiful plugin which has several unique and proactive features that will let you build your own gallery for images, videos, albums, and whatnot.
Plus, there is no need to write any kind of code for creating the image gallery. Even better is Envira's capability to help you create optimized galleries for a better audience approach. There are four different plans to choose, they are Basic, Plus, Pro and Agency.
---
This WordPress plugin has both free and premium versions. This plugin will allow you to customize your galleries and also create new ones from scratch. You will have the freedom to upload and customize your galleries.
This photo gallery plugin will let you organize the galleries with different layouts and let you display the images and photos in a unique manner to attract a higher number of visitors. More importantly, you can also embed a watermark on the images that will protect your images from theft and wrong usage.
---
This is a slider plugin for any WP photography website which will allow you to produce sliders for the images on the website perfectly. Meta slider being dedicated to one function performs amazingly and has an easy interface.
It has a lot of pre-made templates for the sliders and has added elements like captions, hyperlinks, and also adjusting the image performance as per the SEO guidelines. There are many reasons why a slider is important for a photographer's website.
It will add effects to how the images are presented, and the best thing is that you will only need to paste a shortcode, wherever you want to place the slider. This is a simple yet attractive WordPress gallery plugin.
---
It is evident that you do not want to compromise on your image quality when it is presented to the visitors. But the challenge is not to take too much time for loading the image, that the visitor bounces off to another portal.
Hence, this plugin is also essential for photographers. The basic purpose of optimole is to reduce the size of the photographs. But the best thing is that it won't reduce the pixels or the quality of the images. This ensures that your image gallery has a higher number of visitors and a lower bounce rate.
Optimole does have a premium version and also a free version. With the free plugin, you can convert low memory images. Whereas, with the premium version, you can convert larger images.
---
In the modern web world, speed is of the essence and to help you with it, the Wp Rocket is an amazing WordPress gallery plugin. This plugin is especially important for WordPress themes for wedding photographers and their websites.
This is because it will substantially increase the page load speed and allow the visitors to view images with ease. Wedding photography websites do have a huge portfolio and they all are large-sized images. That is why it is imperative to install such a photo gallery plugin for WordPress.
---
What is a photo if it is not seen by thousands of people on the web and applauded by them? Well, to make it happen, a photographer will need this social bar WordPress plugin that will help you to share the images on multiple platforms.
Not only this, but even the visitors will also get an option to the pictures on their social media handles conveniently.
---
Well, the world of the web is full of threats and to tackle these online threats Wordfence is your best bet. With features like firewall protection and constant malware scan, this WordPress plugin will provide all-round protection to your website and stop the malicious attacks, moreover, your website will be protected at all times.
From the URL itself to every single code that you will enter on the website, this plugin will scan them all and let you work in a risk-free website work environment. Moreover, you can also leverage from peripherals like the comment filter, specific blocking maneuvers among other modern protection features.
---
starting out, this may look like a WordPress media gallery, but the enhanced media gallery is much more than that. From adding custom categories to setting image filter sequences, you can do a lot with this image gallery plugin.
At the core of this plugin is a streamlined process to upload images on your WordPress and to allow you to manage your media library with ease.
The enhanced media gallery plugin is available for free and it's pro version is also available which is further added with features like editing popups, managing the gallery without shortcodes, and compatibility with various other plugins.
Conclusion
WordPress is truly an amazing platform to start your own portfolio website and it has the best website templates for photographers. These templates provide every user with top-notch embedded features and functionalities that will help a photographer showcase his/her portfolio and reach out to the maximum audience.
These WordPress plugins for photographers on their part allow the user to personify their websites as per the photographer's imagination and further enhance the website's performance for best results.