Ahoy! My blog-frenzy mates, today we will witness a fight to the death between two most popular web-hosting platforms. This fight of WordPress.com vs WordPress.org will take you through an informative battle between these two platforms.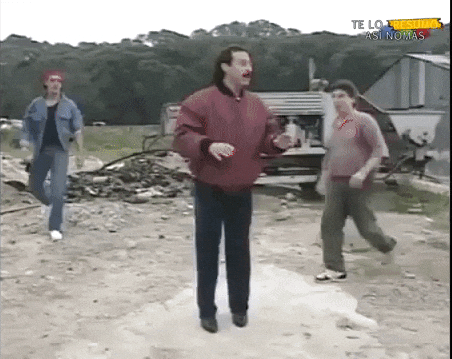 One thing that most of the users do not understand is that both these platforms are very much different. It is not always about who is hosting, but a more important aspect is how you host, which makes a lot of difference.
Two drivers treading the road may have obtained the same license from the same authority or may even belong to the same family. But how that they drive the vehicle is what differentiates one from another and possibly save either from an accident.
So, before you land into an unfortunate accident where your website undergoes a crash abruptly, let's understand the difference between them. May the best host win!
Let's dig down to the major points
We will start by discussing each platform briefly and then comprehending its pros and cons before moving onto the next one. WordPress.com or WordPress.org, both have the same function that is website hosting. But the difference lies in the procedure adopted for hosting.
The Difference Between Hosted and Self-Hosted
Every website that you visit is hosted on a server. A server can be understood as a platform where website files including the content and images are kept.


Self-hosting associates with WordPress.org and it means that you use WordPress to build your website but use a different server to host your website. On the other hand, hosted websites are where you have everything in the same place.
In this scenario, WordPress.com will take the responsibility to host your website and maintain the servers. Learning this difference between self-hosted and hosted is essential to comprehend the truth behind WordPress.com vs WordPress.org.
WordPress.com vs WordPress.org (Pros and Cons)
This is what we all want, a plain and simple one to one fight between the two. Here we will discuss a few benefits and disadvantages of both the platforms.
WordPress.org
Remember when Spidey got his new suit and most of its functions were blocked to use, well, consider this as an unblocked spidey suit. You can literally bring down the walls of your website with this platform and do anything that you like.
But this is considering that you know How to work with all the walls down. WordPress.com or WordPress.org, the motive is the same.
But the difference lies in what route you take. So, take this route Only if you are not scared to take a wrong turn and get yourself torn into pieces.
Pros:
Your website will be at your disposal at all times, you can customize it as you want and publish whatever content you like on it.
For additional runtime convenience and operating procedure, you can add a WordPress plugin. These plugins are available for free and paid both and the process is also fairly simple.

As for designing, tons of themes are available at your disposal. These themes involve some cost or come at no charge.
Cons:
Although WordPress.org is self-hosted, it still needs a server and this will cost you on a monthly or a yearly basis. Also, hoping that you know what you are doing and are working on a profitable niche, more the traffic means higher will be the hosting costs.
You need to update the platform manually and also ensure that you have a backup at all times. These two aspects although look like a lot of work, but worry not. WordPress.org has amazing plugins to perform these tasks automatically.
WordPress.com
Here comes our second contender in the fight between WordPress.com vs WordPress.org. Unlike its former platform, WordPress.com comes in two options.
One is the free version and the other is a paid one. The free website hosting will have limited capabilities and the paid one will have numerous more features and facilities.
Pros:
Most of all, you will get free 3GB storage space with the free version of WordPress.com. Just choose a blog name or a website name and starting publishing.
There are different sorts of plans available for enhancing the usage of WordPress.com. You can buy premium plans which start from a Personal plan at $36 per year to a VIP plan costing $5000/month.
No need to worry about updates and backup, your service provider will take care of everything for you.
Cons:
Huh! Where should I start? You must have heard the famous saying that "there is no free lunch in this world." Well, I have the evidence for it. Here it goes:
If you are looking for answers to add a plugin in WordPress (third-party) onto the free version. Well, forget because you cannot do it. WordPress.com does not allow users to upload free plugins for enhanced performance. They will have to make do with the free ones available in the pack.
Want to give a dapper look to your website so that it looks impressive to the reader irrespective of what you have written on it. Well, in your dreams buddy. Another negative point for the hosted version in wordpress.com vs wordpress.org is that the former has limited themes. You will have to choose from what is provided.
Want to know how your website is performing? Well, you would have to completely guess it. WordPress.com does not allow for the integration of Google Analytics into the backend server. Not until you are ready to pay $5000/month for it.
Most importantly, you will not have authority over your website. The hosting service provider can at any time delete your website leaving no trace behind besides your sloppy face.
Security consideration and updates of both the platforms
You don't want to go through the nightmare of getting your WordPress website hacked by someone. Safety has prime importance when it comes to running a blog or a website.


Moreover, if you are exchanging money through the website, it becomes all the more important to keep it safe and secure from phishing and hack attacks.
Now, in terms of security, it is safe to say that both of the platforms are safe and secure to use. As both of them offer parallel security features with the only difference that with WordPress.com the security is taken care of.
But with WordPress.org, you will have to maintain the security standards. For this, all you need to do is add a plugin in WordPress Wordfence and your website will be safe.
With regards to updates too, you need to ensure that not only the core WordPress theme but the plugins and add-ons are also up to date. This will allow you to make merry with your website and keep you safe from all those phishing attacks.

Monetization with WordPress
A word of caution this segment is not for good samaritans who are into blogging for money. Just skip through it. But you won't or will you?
Regardless, we will talk about how you can make money with WordPress blog and which platform to choose for it.
Starting with WordPress.com, you cannot start earning revenue right away from any of the blogs or website. It will take time and some effort to first popularize your blog so that people will hear about it, visit it and the potential advertising customers will see your performance.
When you are at a stage where people are approaching you to advertise their brand on your blog, you cannot eat the whole pie yourself.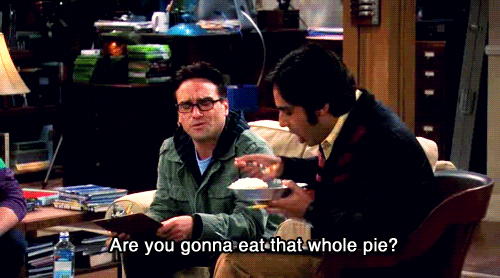 With WordPress.com you can only run your own ads if you have a free plan. With a paid premium and Business plan, you will have to share the revenue with the hosting service.
But with WordPress.org, you have the sole power to whose ads to run on your website and will never have to share the revenue with anyone. This makes for a big point for the org version in the battle of WordPress.com vs WordPress.org.
A few important questions
Is WordPress.org free to use?
No, some may say that it is free, but it really is not. WordPress.org invites a regular expense that involves buying a domain and web hosting fees. This cost can also spike up if and when there is heavy traffic visiting the website.
Can I transfer my WordPress.com to WordPress.org?
Yes, you can do it but you will have to buy a plan at WordPress.org first and then only can you move all the content into the self-hosted website. The process is easy, you have to export the existing content into an XML file and then import the same to WordPress.org.
Does WordPress Pay you for Blogging?
And then there was one who dared ask the biggest question. Why would they do that? Yes, WordPress allows you to sell ads on your website, but that too after you pay their share. In no case, will they ever pay you for blogging and sharing your thoughts with the world.
Can I add AdSense to a free WordPress blog?
Well, the answer over here would be 'No'. Since the free WordPress blog is hosted on WordPress servers and is limited by functionality, so there is no option to implement Google Adsense.
How do I use Amazon affiliate links on WordPress?
Login into the Amazon Associates Central and search for the product that you like to market. Click on Get link and then you will land on a page where you have to select Text only or Image-only link. Make your choice, copy the HTML code, go to your new post page, and then click on HTML. Paste the HTML code there and voila!
Can I use Affiliate links on WordPress?
Yes, you can do that and it is fairly easy to do so. WordPress has no limitations to using affiliate links. If you want to use an affiliate link in your text copy, you can do so by using the 'insert link' feature from the top bar. And if you wish to use an affiliate link on an image, you can use the sidebar widget.
Conclusion
So, it seems that in our battle of WordPress.com vs WordPress.org there is no clear winner. And this drains away all the fun of a battle. But on a serious note, both the types of WordPress services have their uses.
Where WordPress.com is good for those who are casual bloggers and do it just for fun. WordPress.org, on the other hand, is good for more serious candidates. These people have money on their minds since day one and they strategize their blog accordingly.