How Are You Doing? Imagine Joey writing a blog on his life. One good thing will be that we all will get the answer to why "Joey doesn't share food." Blogging is just another way to express your views with words, but the catch is that you won't be speaking with your friends or your peers.
There is the whole wide world at your disposal. But what can you do so that everybody reads your blog? Well, this is where I come in.
This article will take you through many tips for new bloggers and will allow you to understand the small yet important details of blogging.
Do you know what is common between all the successful bloggers that we see today? Well, they didn't have a rat's ass idea where they are going with their blog.
Neil Patel first started a website similar to Monster.com.
Darren Rowse was a casual laborer before he started Pro Blogger.
The reason they are successful today is that they learned everything about blogging and implemented it in real-time. Most importantly, all the successful bloggers know the topmost 3 elements:
SEO (Search Engine Optimization)
Keyword Placement with the proper Keyword Density
And importantly – How to rank their content.
The fact that 95% of all the web traffic won't go past the first page on Google SERP shows the importance of learning these blogging tips. If you also do not want to lose all your traffic because your page ranks on the second page, then follow these tips for new bloggers.
Start a Blog – Which, When, and How Many?
To start a blog, you need a niche, a subject in which you are interested, and have knowledge about it. Your niche has to be perfect and something which can generate thoughts regularly.
I once saw a reality TV show about singing. One auditionee there was a software engineer, and he claimed to design software for his voice. I am NOT bragging, but come on man! That is why a niche is important.
Pick a topic that interests you every time you talk about it, also ensure that your niche has some value in the market. That is the first and foremost of many tips for new bloggers.
Never choose a personal topic like why you love cats. if you want to write about cat's behavior and how to train cats among other things, this can be a good and profitable blog. You can get advertising revenue from various businesses running a pet store.
Secondly, there is when to blog? How many posts do you ask? Well, apologies for disappointing you, but there is NO one answer to this. The ultimate goal is to build your authority.
And to do that you need to plan your posts well in advance. The best blogging tip that I can give you in this matter is that you need to think like a reader. Your audience is the target and put yourself in their shoes.
How often would you like to know about the cat behavior (the one that you love so much)? Probably, once a week or twice or daily (if you are mad about it). So, you need to have an understanding of your audience and what kind of information will they like and how often.
With every passing year, Google is getting hungrier. It needs more and more words in your blog to consider it worthy.
"Thou Who Shall be Worthy shall rank First on my Page."
So, to be Google-worthy, you need to pass its algorithm and remember, Thor had to basically die to be worthy. What can you do? I have gone through a number of tips for new bloggers and understood that every blog should be more than 1500 words to start with. This will allow you with keyword placement, keyword linking, and other metrics that make for a good SEO strategy.
Tips for new bloggers, Make a good first impression:
How to start blogging?
Think of your first blog post as a cover letter to the whole wide world. This is what I call a challenge. Yes, fighting kaiju's and that too below water is hard. But convincing someone that why they should read your post even though they don't know you is not as easy as it looks.
Your first blog has to be about YOU, WHY THIS BLOG, THE NICHE, THE AUDIENCE, WILL IT HELP THEM, AND WHAT YOU WANT TO ACHIEVE WITH THIS BLOG. This is the best of many tips for new bloggers that I can give you.
You need to convince each and every one of your readers that your blog will help them solve a problem, or gain knowledge or simply will help them understand something.
Next, we will talk about how does your blog looks? This is one of the less known and rarely shared one among tips for new bloggers. Assuming that you will start your blog through WordPress, I will discuss how to describe your blog.
WordPress themes are pre-customized to give your blog a set direction. From the look of it, the person can recognize what kind of blog are you running.
Blogging for beginners is fun and a learning experience. Some of these themes are free, and others are paid, so for a beginner, a free theme will suffice. There are themes with cater to a news blog, some are good for corporate blogs, and some of them will look good on a food blog.
There are a few other aspects that you will need to understand before running a successful blog. Another of my favorite tips for new bloggers is given comprehensively regarding the naming of your blog. So, follow
How to come up with a blog name and domain in less than 30 minutes
.
Also, the internet is filled with resources and blogging tips for beginners. For instance, pro-blogger is a blog dedicated to everything related to blogging.
There are many similar blogs and informative guides, just like the one you are reading right now. All these guides and articles are written by experienced bloggers who have learned it the hard way.
And now they want to share the best experiences with everyone who is looking to start their own blog.
Let's talk about traffic generation, subscribers, and dollars:
Earning money through blogs is a process and believe me, when I say, it will take some time. It involves traffic generation, you must drive traffic to your blog. Then comes subscriptions and finally on the basis of your subscribers and daily readers you can go on to earn something good out of your blog.
First thing's first, how to get traffic so that you can turn them into subscribers. To do that you need to learn a few things first. Starting with writing amazing blog posts. Not that it needs explaining, but I am adding it to my tips for new bloggers that your blog post has to be amazing.
Understand that the topic that you will choose is for someone and it is based on adding to the knowledge of the reader. Primarily, if they are searching for what you have written means that you know something that your reader doesn't.
Which gives you the perfect opportunity to fill the void. Just write what you know and in a manner that will help the reader Gain something.
Remember, if they wanted plain and mundane information Wikipedia has everything they want.
The million-dollar answer is you need to write good and for the right audience.
Once people find your blog interesting and feel that it is adding to their limited knowledge, they will surely follow you. The key is to build your authority and maintain it. After this, things become easier, and you will be one step closer to making money out of your blog.
Talking about money, what's the rush buddy? I guess you know that Rome wasn't built in one day. So, hold your horses and implement a strategy first then you can think about money.
A new blog will not start making money instantly, not as long as you have a magic wand. There are a few revenue models that you work with to start making money with a blog. For example, if your blog is providing information on let's say good interior designing.
Then your local furniture and interior designing agencies will ask you to run their advertisement on your blog. Other models are affiliate marketing or even direct marketing where you can sell a product through your blog and earn a commission.
Tips for new bloggers regarding guest posts:
Awesome! So you are getting offers by other contributors to write on your blog. Irrespective of this aspect you should know what to do in this scenario. Guest posts are an easy way to increase your traffic.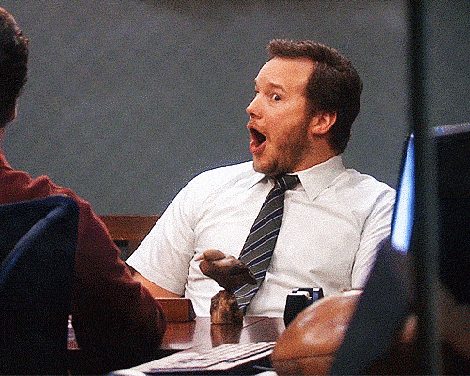 Going forward when you have a considerable number of visitors on your blog, the readers would want you to publish more Frequently. And the best method to do that is allowing guest posts.
It will surely help you drive more traffic, diversify, inculcate a different point of view. But, take caution that there are no spam posts unrelated to the topic. That the readers are still getting the information and content, they want to read, and most importantly, you sustain the right to edit these posts.
Things to do in the first three months of Starting a Blog:
Here are some specific and streamlined tips for new bloggers and what you need to do in the starting.
Set Goals: Nothing good will come if you are shooting blind arrows in the air. I have mentioned earlier that blog writing should be streamlined and should follow a set trajectory. You need to be perfectly sure of what you are going to do, how many posts are required, what kind of audience you should target.
Think about your Keywords: It is going to be the 8th wonder of the world, sorry 9th (8th wonder is that DC is still surviving) if your blog ranks without a keyword. Do thorough keyword research before you start writing. Take care of keyword variation, placement, and use high volume keywords. Use Google trends and analyze which keyword is more popular for your niche.
Focus on One Social Media Platform: Remember, the focus is your customer and not your second favorite friend. So, stick to that platform which has the highest number of audiences. Most probably, it will be Facebook. So, stick with it and post regularly. Target the readers, use appropriate hashtags and whatnot. All this is to let people know that you are writing a blog and it is based on this subject.
Start commenting on other blogs: Now, I am not asking you to write your thesis on someone else's comment section. Instead, keep it simple and appreciate what the other person has written. Share what you like about the post and then go home. Plus, it will be a plus if you make your profile on Gravatar for commenting.
Understand Google Analytics: There is no shortage of tips for new bloggers which I can give you. But without this, everything is just plain exercise. What is the purpose of writing if you do not know whether or not it is driving traffic. That is where Google Analytics comes in. You need to learn it, understand it, and implement it. All because knowing is half the problem solved. So, as long as you do not know your blog's performance, there is no point in working on it.
Understand Search Console: Neil Patel says that the Google Search Console is the most overlooked marketing tool. You need to use it to see how Google sees your website. You can tailor your content to invite more organic traffic and also resolve spam issues.
Conclusion!
Now, that I have reached the last part of my guide titled "Tips for new bloggers" I would like to conclude it by saying that blog writing is a thing of the present. People are still growing up to the idea of the internet in some regions of the world.
And there is a whole lot of area to reach yet. So tighten your seat belts because you are in for the long haul. Most importantly, write for a set purpose and a set goal if you want to go professional in blog writing. Else, the whole internet is an A4 sheet for you, write as much as you can, nobody is stopping you.