<pTheGem from CodexThemes is a newly released WordPress theme that can be used to build a wide range of websites, from creative portfolios to agency sites, landing pages, and e-commerce websites.
TheGem strikes a balance between being a multipurpose WordPress theme for unique projects while offering specialist features that appeal to creatives.
It doesn't matter what type of website you plan to build, there's a good chance TheGem has what you want!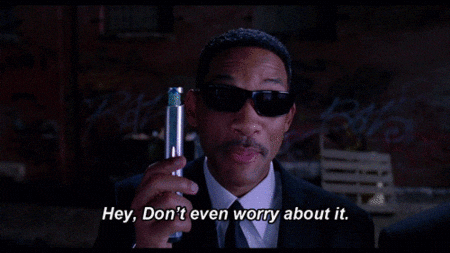 In this TheGem review, you will find out what features come with this theme, what it can do, and if it has the right materials for you.
Features of TheGem Theme
One of the main reasons why TheGem is beginning to get used by many people is due to its creative power.
As a multipurpose theme, it offers many interesting features and functionalities for building different kinds of websites. Let us take a look at some of them.
Website Demos
TheGem WordPress theme was created with the focus of giving you more creative freedom on your website.
Even if you are just coming into website management and design, TheGem has most, if not all the features that can help you build a website beyond your skill set or capabilities.
At the heart of this approach is the website demos of which are more than 400 to choose from.
The demos are not just simple tweaks to core design, they can be considered unique website designs. They cover several categories, which include:
Agency
Creative
App
Business
Online Shop
One Page
Photography
Portfolio etc.
There's a miscellaneous category that you can check out if your project doesn't fall into the mentioned ones.
In that category, there's a real estate demo, restaurant demos, gym and fitness demos, and more.
While building this theme, TheGem developers carried out extensive research on leading websites in a range of industries.
The key features from these websites were taken by the team and incorporated into their demos to ensure anyone can build websites with the theme.
The team also collaborated with a team of top professional web designers from Behance as well. The aim was to ensure the highest standard for the kind of demo websites TheGem was providing, and ensure they are in line with modern design trends.
A lot of focus was placed on UX trends and best practice was clearly put at the front in the demo creation process.
Overall, TheGem demos are impressive and actually look like unique websites on their own. Rather than multiple demos that have been created with the same WordPress theme.
It appears like a lot of effort and time was put in by the theme to ensure their demos are fit for the intended purpose and the result is impressive.
Customization Options and Tools
Even with the many demos that they have made available, there's still a likelihood you might not be able to find one that's right for your project.
However, if you like some aspects of multiple demos and are looking at combining them to create the perfect design you crave, TheGem has provided customization options and settings that provide more than just the demos.
It has a mix and match approach to web design, which allows you to chose the perfect page template to use on your site.
Page Builder Tool
If you are still not satisfied with the number of customization options and settings that TheGem offers, then the Visual Composer page is a powerful drag-and-drop page builder that you can use to create your professional website in no time.
The Visual Composer provides a frontend and backend user interface for customizing any of the page templates making up TheGem. It is not a problem to create your own page designs from scratch.
If you have no coding skills and are just looking for a quick way to produce custom page designs in WordPress, this premium page builder could be of great help.
Slideshow Creation Tools
TheGem also comes with two premium slider plugins, which are Slider Revolution and LayerSlider. They provide some of the best animated slideshows that come with some of the demos.
With these two slider plugins at your disposal, you'll be able to create advanced slideshows and presentations for your WordPress website.
Slider Revolution and LayerSlider are both advanced tools and it can be a bit difficult to fully understand how they work and to take full advantage of their potential.
However, if you intend building your theme around certain plugins, it is sensible to choose the popular and feature-rich options. Although it might be an overkill to include two advanced slider plugins.
Other Features of TheGem
Website Security
CodexTheme put a lot of work into the TheGem theme, especially with regards to security. They added only the most secure and efficient plugins to the package.
This ensures your website loads faster and you don't have to depend on third-party plugins and tools, especially from developers that are not yet known.
Broad Plugin Compatibility and Optimization
Although additional plugins weren't packed with this theme, however, CodexThemes ensures that any website built with TheGem theme would be compatible with the best WordPress plugin.
What this means is that you can choose the plugins you want to use instead of having no choice than to use the ones forced on you.
High-Quality User Support
One of TheGem's most important feature is its dedicated customer support. TheGem is supported in English, German, and Russian, and they have been positively rated for the service they've offered for previous themes.
Pricing
The price of TheGem is $59 on the ThemeForest marketplace. This price covers the premium plugins in the package and lifetime access to theme updates.
Also included is six months of customer support, but if you pay an extra $17.63, this period can be extended for an additional six months making one year.
Conclusion
TheGem WordPress theme offers some of the most beautiful pre-built website demos, which makes it great for a wide variety of projects.
There is surely a demo that matches what your vision for your website is. TheGem also provides a useful set of customization controls, mixing and matching demo content, and the Visual composer page builder tool to enable you to create your classic, elegant website.
If you don't have plenty of time on your hands, it's best you stick with a demo. TheGem also provides extensive documentation so you can get help with any issue you have using the theme.