One of the main questions that every new blogger MUST answer before starting their blogging journey is How to come up with a blog name. Most bloggers are not concerned with the blog name or the domain name when they are first starting out. They just want to get into writing blogs right away and thinking about a good blog name seems like a distraction them from their goals.
A rose by any other name would still be A rose, Right?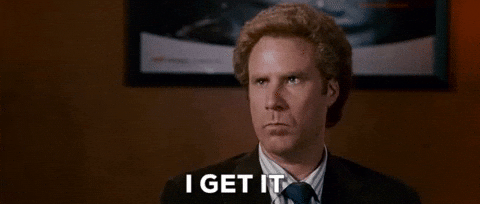 Well, not necessarily. The blog name and the domain name are important because they help your audience identify what your Blog is all about. A blog name based on keywords that get searched a lot will be More likely to turn up higher in search results than a blog named after an obscured term.
A well-thought-out blog name Will also help you get sponsors more easily if you are looking to monetize your blog in the future.
Importance of a Good Blog Name
Once you have set up your blog name and domain, there is usually NO going back to change it. Your blog name will probably stay the same for the life of your blog unless you do a major overhaul.
If you have built a large audience, you will need to send newsletters to all your subscribers that you are switching the name and domain. You will need to give advance notices and keep track of your old blog site for months even after you have switched.
Your ranking will also be much lower with a new name and you will need to build everything back up from SCRATCH. It is a major headache and switching the name later is best, if Avoided.
Benefits of a Good Blog Name
A good blog name will give you many benefits.
It will help new visitors to your site Immediately identify what the blog is all about. If you write about women's fashion, clothing, and accessories, your blog name could be 'Style Guide' or 'Fashionista Girl'. This will give your visitors quick information on what you are all about.
A relevant blog name will make find your blog online easier for visitors. If you name your blog something simple like 'A Good Life' or 'Jim's Place,' it would be easier to remember than something arbitrary like 'work, play, study'.
The blog name can also be useful for advertisers to sponsor your blog. For example, if you write about hardware and your blog is named 'Tech Report,' it would be more likely to get business sponsors than a blog titled 'My Life'.
Difference between a Blog Name and Domain Name
In most cases, a blog name and its domain name are the same. This makes it easier to search for the blog on a search engine. However, there are cases where the two might Be different. For example, your blog name may be 'The New Eve' and your domain name might be eve.com.
The blog name is simply the Title that shows up on top of your website pages. You have a degree of control on the blog name and you can change it whenever you want by changing your blog's settings. However, changing the Domain name takes more work and affects Your search engine ranking.
Selecting a Blog Name
Ok, so you are ready to start blogging and want to know How to come up with a blog name and domain that gives you best chance of success online. There are two main things to consider here.
First, you must look at What you are trying to achieve with your blog, What will be your core message, and Who your target audience will be.
Second, you MUST research the methods that will help you achieve your goals in the best possible way.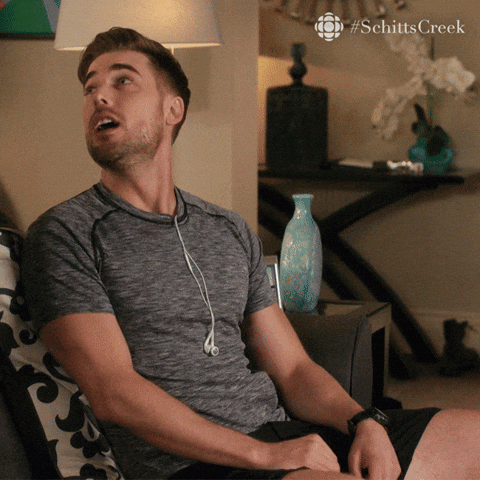 Your Objectives
If you are clear about what you are trying to achieve, you will be able to select a blog name that is Relevant to your needs. Consider the following.
What Do You Want To Write About
If you are clear on what you want to write about, you can pick a name that is relevant to your page. For instance, if you want to write about exercise and a healthy living lifestyle, then some good blog name examples would be 'Alive and Kicking', 'A Healthy Diet', or 'Exercise Coach'.
It would not make sense to select a blog name that does not relate to your page. If you are writing about exercise and named your blog, 'Latest at the Box Office', it wouldn't work well and leave your visitors confused.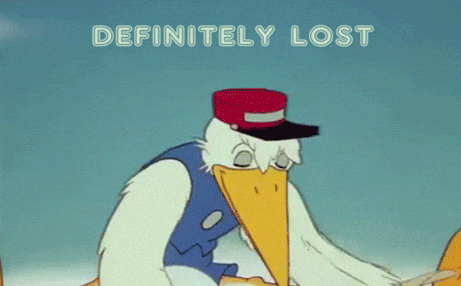 If you want to write about a variety of subjects, you can select a non-specific name like 'Simon Says'. This will give you more room to write about different subjects. BE aware that you may find building a niche following difficult and that trying to please too many people doesn't always work well in the long term.
Identify Your Target Market
When you are starting a new blog, you will have some idea about the type of audience that your blogs will attract.
If you are writing about make-up, for instance, your audience is likely to be females between the ages of 14 – 50 and should be named aptly like 'Pretty Forever'.
On the other hand, if you are planning to write about electronics and tech-gadgets, your audience will probably be young men between the ages of 18 – 40 and a blog name like 'Inspector Gadget'  wouldn't be out of touch.
Of course, there will be the odd exception here and there. However, your blog name Should be something that is aimed at the right audience.
Blog and Domain Link
While it isn't necessary to have the same domain name as the blog title, you will probably use the same domain name as your blog. Make sure that your blog name reads correctly when words are joined together.
For example, a pen manufacturing business thought it would be a good idea to brand their business as an island and the result was less than appropriate. 'The Pen Island' may have seemed like a great blog name, But didn't work out with its domain name, 'www.thepenisland.com'. Another blunder in blog name example was Experts Exchange, 'www.expertsexchange.com'.
Make sure that your blog and domain name do NOT end up as a joke on the internet!.
Long-Term Goals
When you are setting up a new blog, think about your long-term goals. Is your chosen topic or category something that you will be writing about two or three years down the line? Or is it just something that you are interested in right now?
If you think you won't need to change the blog name, then You should go for it. However, if the name is too specific and limits your blog writing options, then it would be best to choose something More generic and open-ended for the future.
Brand Name and Your blog
If you are already running a business, then creating a blog can be a great way of building and advertising your business online. The name of your blog will obviously be related to your brand. The business will Be the primary driver and the blog name (and posts) will be influenced by the existing brand.
On the other hand, if you start a blog first and it develops into something big, then you Can start a business around it. For example, many bloggers became famous and then introduced their merchandise like printed shirts, mugs, and other accessories that were based on the blog.
Think about where you are and how the blog will be used for business or monetization and it will help you choose a name for the blog.
Tips and Methods for Selecting a Blog Name
Once you understand the purpose and audience for your blog, you should look into a blog name generator and naming techniques. Some of these are described below.
Quick Name Selection Method
If you want to come up with a blog name on your own without using a blog name generator, you can Do it in the following way.
Open a spreadsheet and write down all the words that you think describe your blog in a good way. If your blog will show people how to Save money, then write up all words associated with terms such as discount, saving, cheap, bargain etc. The more words you come up with, the better name you can pick for your blog.
Look at the words you came up with in step 1 and mix them up to create 2 or 3-word terms. You can create names with [Your First Name] + [Adjective] / [Noun] or blog names like The [Adjective] + [Noun].
You should be able to come up with a dozen possible blog name combinations after step 2. The next step is to check the term you came up with to see IF the domain is available for registration online.
If more than one of your chosen domain names is available for registration, the FINAL step is to select the name you like best and go for it.
Go With a Brand Name for Your Blog
You can create a new brand name for your blog that is Catchy and Unique yet simple to remember. Think of Google, Yahoo, Facebook, Twitter, and Instagram. All these brands are based on new terms that weren't common previously. There is no reason why you can't do the same.
The trick with a brand name is that it is short and unique, making it easier to remember. To create a brand name for your blog you can do the following.
Combine two separate words into one. Take inspiration from YouTube, Facebook, Instagram, Snapchat, and LinkedIn for this.
Take simple words and misspell them like how Tumblr, Flickr, Google, and Digg did.
Compound words by blending them into one another. For example, Pinterest, Spotify, Pictionary, etc.
Look at Competitors' Blogs
One way of finding a good blog name is to look at what others are doing in the market and find out what works. Are other successful bloggers in your niche naming their website after their actual name, a pseudonym, or do they name it on a term that is relevant in the industry?
For some industries, like media and entertainment, celebrities do well when the blog is named after them. In other industries like retail, your blog may do better if you focus on the value it offers your audience. In this scenario, 'moneysavers.com' would be a suitable name.
Go with the approach that suits your industry.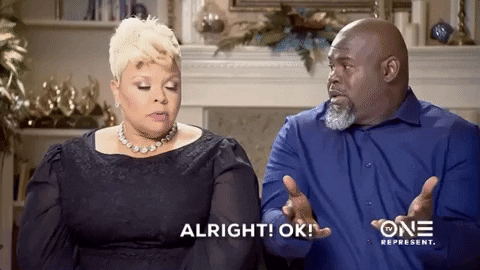 Use Your Own Name
This is another popular approach for lifestyle blogs. It has worked for people who have earned a celebrity status online. If you have become popular and people recognize you for any reason, you can cash in on your fame by creating a blog named after you.


The topic for the blog posts could be anything and does not need to match your reason for being famous.
It doesn't matter if you had a professional sporting or acting career, hold a political position, make eye-raising statements or work at the local bar. You can write about whatever you want while using a blog named after you, and that's the beauty of it.
Use a Blog Name Generator
A blog name generator is an automated tool that generates Relevant and Interesting blog names based on your needs. Some of these tools take keyword searches into account and can recommend names that give you BETTER results in organic searches.
Some popular platforms for blog name generation include the following.
These blog name generators can come up with catchy blog names and even search for domain availability to help you with blog domain registration. They are quite easy and FREE to use. You may want to give them a try if you are struggling with coming up with a name on your own.