Elementor, say it with a heavy voice. Doesn't it sound amazing? Well, not only does the word elementor has an awesome ring to it, but this is also one of the best WordPress plugins out there.
Wanna know how and why? Follow this Elementor review to know each and everything about it…ARE YOU READY!?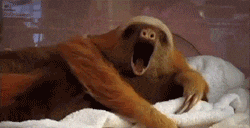 Before we move ahead, let me tell you that this is one of the most popular and best WordPress page builder that I have worked with. It is cool, efficient, and easy to use. So, let's dive right into knowing everything about Elementor Plugin.
What is Elementor?

Well, you know how the developers write endless pages of codes and shortcodes to add one simple function to a website. For instance, you need to add a video to your landing page to captivate more audience.
Hiring a developer to write the code and then embed the video will be costly and time taking. But not with Elementor. With it, all you need to do is drag the video widget and drop it on the webpage. And that's how you do it.
In other words, Elementor is a hands-on WordPress page builder plugin which can work with any type of website and any theme. After installation, you will see a tab on all post and pages of your website' backend.


Here you click on "Edit with Elementor" and start building your own page in your own style. There is no need to learn or write codes or even get someone to help you develop a new widget. There are a lot of Elementor widgets already available for you to use. So, choose wisely.
Also, there are two versions of Elementor, one is free and the other is a paid one. But from what I could it seems that the free version is only a few steps behind the pro version.
But the catch is that in order to work with the paid version, you first need to install the free version.  And that is as difficult as it gets when you install Elementor page builder.
In this review of the Elementor drag-and-drop wordpress page builder plugin, we will first talk about the installation process. Then we will know about its benefits followed by ease of use. Before ending the review with a conclusion, we will also discuss some of its negative features.
Installation
There are two ways to install on WordPress. In the first method, you can download the plugin from the official website and save on the system. Then go to your WP Dashboard, Go to Add New and select upload plugin.
Choose the Zip File you had downloaded. Click on Install Now and then Activate the plugin to start using it.
The second method includes you going to the WP Dashboard and searching for the Elementor Plugin. Click on Install and Activate now. There you are all set to start building an awesome webpage page with Elementor.
Psst! Wanna know an interactive way to install a plugin on WordPress. It's super easy. Follow this article
How to Install a WordPress Plugin.
Judging by the process and fairness to use, we can say that the installation of Elementor Plugin is easy and straightforward. You can choose either of the two methods.
Elementor Review: Features and Benefits

I appreciate the detail to which the developers have gone to build this amazing plugin. The features and aspects of Elementor are just awesome! It lets you build any type of page you like and design it however you want.
You only need to know how you want to page to turn out. Or just go A/B testing with, who knows what you may create like this. Here are a few (only a few) features of this plugin along with the benefits it provides.
Can work with any Theme

Don't be alarmed by the fact that Elementor for wordpress is a third party plugin and it may not work with your website theme. That is not the case here. Elementor has full compatibility with any and all WordPress themes out there.
What is even better is that you will find particular themes which are modeled on this plugin.
This is like someone has created a theme is follows the plugin and not the other way around.
For instance, the elementor hello theme is designed to be in sync with the Elementor Pro version. In this wordpress theme, you will not find any unnecessary functionalities and feature which could make things complex.
Front end development
One of the most amazing things about Elementor is that it's front end development. This means that you will see in real-time the changes that you have made to your page or post.
This is where the drag and drop feature proves to be valuable. You want to see how a CTA button looks like on the bottom of the page.
Or if you want to test-run a video on the landing page, everything is in your reach. Just take the mouse over to the required widget, drag and drop it wherever you want.
That is, all's well that ends well. It is easy and convenient to follow. Working with a backend page builder is time-wasting and takes more effort. You would have first to execute the changes and then review how it looks.
Elements and page Templates
In total there are numerous elements and widgets in Elementor. All these Elementor elements and widgets have specific functionalities. They present an excellent opportunity for the user and are easy to navigate.
All of these elements are present in the left side panel that emerges once you click edit with elementor. This is the next level feature which apart from the inbuilt widgets and plugins you can also use widgets with elementor.

The good guys in the development did not think it necessary to restrict the user's work efficiency.
They gave a free hand to do anything possible when developing a website or a page.
When it seems that your brain has stopped generating ideas, you can do two things.
Either drink a Redbull which will give you wings, and you will be on your way to meet your creator.

Or you can use the pre-made page templates provided by the plugin and is one of the best Elementor features.
This will let you design your page onto the already developed template, again by the good developers. These guys are awesome!
Easy Layout
At the start of every new page or post, you are asked to select the type of layout you want. This may not look like much at the beginning, but as you work with it more and more, you will understand its importance.


Plus, there is no existing WordPress theme limitation applicable here. You can buy the best WP theme out and still build a basic page with elementor. Hence, Elementor is all about what you want and not about what you could do.
Just imagine it, work for it and execute it. And don't forget that all of this is possible without having zero knowledge about coding and all.
Revert back changes
Just like your browser saves every URL you visit, Elementor also keeps a track of what all changes you have made to the webpage.
This comes in handy when you have to revert back to a certain version after implementing a doubtful modification and have no idea how to correct it.
Customized display on different devices
Earlier the users had to choose a theme which is responsive. But with Elementor editor you can adjust the screen size of the same page as per the device.

You will get three options, Desktop, Tablet, and Mobile. Further, you can adjust the screen size and also preview it before publishing the page.
Ease of use
Usability of anything is important if you want to fulfill a task or job at hand. Let's take a simple example of a wrench. If it did not have enough space to rotate after fixing it on the bolt, there is no use of it.
I know this is a poor example, but I guess you understand my point. Hence, it matters a lot how well is the user interface of Elementor layouts and everything else. In order to truly perform this Elementor plugin review, I tried it myself and this was my conclusion:
From step one, where you get a

blank canvas

to begin making your own page everything was smooth as silk. Having no previous experience in coding or designing I was able to create the best webpage (according to me) of my life and that too on my first try. 

For instance, when I started to

create a new page

the option "Edit with Elementor" allowed me to directly enter a new world of designing. The New page had the options of adding a new section or a new template. It was like the developers wanted me to play with the Elementor Editor. But alongside there was also the option for adding pre-made templates.
Working with

Elementor page builder

and finding the right tool is a like finding a needle in the haystack. But worry not, remember the good guys, yes the developers. They added an Elementor Finder to help you find the right tool from the left side panel. 

Before I forget let's talk something more about the

left side panel

. Did I ever tell you that you can customize the size of the panel on your own? Yes, it wouldn't sound like much to you or someone who has never worked with a page builder. But ask the professionals what it feels like to work on a whole page without any other element taking the space. You can easily reduce the size of the side panel and also make it disappear on choice. 

Next feature which that is worth mentioning is the

section navigator

and the page settings aspect. With page settings, you can access each and every option related to the page. This will open up a number of other options including history, navigation, and the page mode. Moreover, the section navigator will allow you to control and reach any of the Elementor elements with one click. This may be a small Elementor feature, but it goes a long way when you are building several pages with different styles. 
The

page layout

is where I had needed some help and resorted to tutorials. Yes, there are a lot of tutorials in Elementor. All of these are for your benefit and allow you to learn how to work with it efficiently. Coming back the layouts. Elementor allows you to customize the page layout with some premade layouts or allowing you to edit it your way. Adding and removing these Elementor layouts is also fairly easy. You can also place columns and insert widgets as per your wish. Plus, changing the size is not rocket science. Just click on the column or the element and alter the size. 

When it comes to

text and styling

Elementor integrates the best version of this editing in the page builder window itself. Unlike the previous versions, the new one allows you to edit and style your text live from the sidebar. The editing is not only limited to changing the text format, but it has much more than that in its kitty. You can adjust the line height, spacing, and even the color. Styling takes you to a whole new level of web page designing. It will allow you to adjust the text color and add awesome effects like shadowing and whatnot.
Widgets

are something else entirely when it comes to working with Elementor drag-and-drop page builder plugin. Yes, there is a paid version of Elementor, and it has a few extra widgets and features to work with. But with the free version too, I did not feel like anything was missing. 

Global Widgets

are something else entirely. Not only these Elementor widgets can be made from scratch but once saved you can also use them on any of the pages you want. Adding a feature like global widget really gives Elementor an upper hand over other page builders like Divi. 
Elementor Review: The Price Factor
Tell me, what do you want to talk about that, what is the price or why is there no price for Elementor? There is always a difference between what you need and what you desire.
Similarly, everything you need to build an awesome page or post on WordPress is possible with the free elementor. But if you still want to build elementor page with each and everything they have to offer, go for it. Nobody is stopping you.
The thing I like most is that you will get 90%, no not 90 but more than 90% of functionality with the free elementor. This is something that makes Elementor the most preferred page builder plugin over the like of Beaver Builder and Divi.
But the paid version too does not takes a big toll on your pocket. The personal plan will cost you $49/year for one site. If you want to use Elementor plugin for up to three sites, the cost per year is $99/ Lastly, for $199 you can use for an unlimited number of websites.
Build Your Own Template
I thought this feature needed more attention and a special focus. You see with other similar WordPress page builders, you can create your own page or section no doubt.
You can build and save your own template. After making the whole page or post structure, you can just save it under any name and use it for all the other pages. Isn't it awesome?


Not only can you style the whole website as per your own scheme but also do it quickly with the Pro version. So, yes there are some hidden tricks in the Pro version.
The pro version will let you do a lot more with Elementor. But the thing is that you need to learn it a little better before using the premium version.
At first, learn everything there is to use in the free version and then you can buy the paid version for a little better experience.
Elementor Review: Customer Support
Customer support is something which even if it is not needed, it has to be there. And fortunately, with Elementor, you have enough tutorials and guides to learn each and everything.
You have customer support groups and dedicated personnel to help you solve any of the issues you may be facing with it.


For pro members, there is a dedicated support portal where you can ask them your queries. For others, there is an email support system that allows you to ask queries and share any of the problems you might be facing.
There is no live customer support if that what you are thinking about. But there is a community of more than 40,000 members on Facebook.
This community consists of newbies, learners, and experts in working with Elementor. And the fact that this community lives of Facebook, you can get an instant reply and also make new friends.
What is not so good about Elementor?
You didn't think that I would only talk about all the good things in this Elementor review. Not everything that is gold, you must know that. There are a few aspects with this awesome plugin which makes it a little unlikeable.
Too messy:
The fact that Elementor page builder has numerous features and aspects makes it a little difficult to work with. For instance, when working with the layout menu you need to open a lot of menus and submenus to complete one job.
Although, the work is done perfectly the fact that it takes all these menus to have to be dealt with first is not liked by everyone. For beginners, these things have to be simple and straightforward. I guess that's why the good guys (don't forget them) added the search option in the sidebar.
In search too, there are a few issues. Where you can search for all the elements, layout, and other features. You cannot search for all the widgets that are available to use. And there are a lot of them for you to use in one of the best WordPress page builders.
Also while working with Elementor you will realize then some of the editing commands that you give do not work. I do not know the reason for this and hope the good guys take note of this.
What I experienced was that after setting the text to a particular font and style, it doesn't stick. After updating the page, I saw that it was back to the default style. Now, this may not be the case with everybody but I have heard some fairly good number of people to have the same complaint.
Be a Pro: Elementor Premium version offers
Well, it is true that the free version is pretty amazing as it is. But what good will the pro version do for which you have to spend your money if is not a little better than the free one? Here are a few things that you won't get in the free Elementor plugin.
Limitless theme building
With the Pro-Version of Elementor, you need not stick to the page templates for designing your website. You will have a black canvas and your imagination with you.
Create anything you want, add any section or widget that you like. Plus, use this feature on any kind of WordPress theme and don't forget there is no coding required.
More Widgets

Apart from all the widgets available in the free elementor, the premium Elementor has much more to offer. There are additional WooCommerce widgets, the ability to add global widgets, add forms, new slides and much more.
So you can imagine the extent to which the good guys have gone to assist you in designing your best ever website.
Elementor Integration

Going one step ahead, Elementor allows you to create dedicated contact forms for your website. And not only this, you will be able to integrate them with other platforms.
For instance, with mailchimp, or with Active Campaign. Elementor Integrates to provide you with a smooth and seamless experience operating your website. Along with maintaining a connection with your customers.
Templates and Blocks Integration
With the pro version working beautifully you can easily modify the pre-made page templates. Plus, you can also integrate the pro widgets in this. This includes widgets like animated headlines, eye-catchy post displays, media carousel among other similar widgets.
Custom Font
One of the problems you may face in the free elementor is fonts. Yes, a lot of people face this. But here comes the pro version to get you out of this issue. The Elementor Pro offers custom fonts, which means you need not adjust with the existing fonts available.
Popup Features

With the Elementor Pro at your disposal, you can create customized and targeted popups. This functionality is not available with the free elementor. These popups provide the user with the opportunity to generate customers and are the tools of instant CTA.
It also matters how you build and customize your popup. Well I guess, that has been taken care of by Elementor drag and drop designing ability. Which is also available with the free version.
So, it seems that the pro version takes you a whole other level of web designing and development. Although the quantity of additional features is not much here the point is of quality.
These additional tools will allow you to play even more with your website and try new things that will make it look even better.
Conclusion
Coming to the end of the Elementor review. It can be said that provided its side effects, this WordPress page builder plugin is by far the most versatile plugin. It does not require you to be an expert, but you should be a learner.
You do not need to learn coding and all, only need to learn how to use the mouse. In simple terms, it speaks volume that a plugin which has more than two million active installs is so easy to operate.
And you all must know that numbers don't lie. Elementor is the first choice of every Tom, Dick, and Harry when it comes to developing your own or a client's website. It is efficient, it is fast and it allows for easy development.
And for those who are still thinking whether or not to use, stop thinking and start using. Because no matter how much you hear about this amazing WordPress plugin, using it yourself will give you more clarity.
It will let you learn how to build a page from scratch and how to add elements onto your page. Most of all, it will help you design your website just the way you want it and that too for free.