I know, I know–you already have a full-time job, raising children, and trying to have a life. I get it. But every time you see people who make a living blogging about their passion, you want to join them.
Or clearly, you want to start your blog so, you get to share your interests with people.
You feel stuck, and you will not know how to start and what is the suitable niche you should choose so you won't regret it later.
let me build a simple road to help you reach the way, and always remember: "every master was once a beginner." You do not have to collect your data to know how to start your own blog. I am here to guide you totally to this.
Let's start at the beginning – why you want to start a blog!?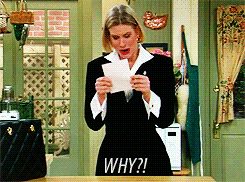 You might want to start a blog and think about different blog niche ideas just for the joy of sharing and being heard. Or you want to use it as a source of extra money or maybe if you spent enough time doing it it would be your full-time job!
Whatever the reason that brought you here, I have some points to set up your goal in blogging and encourage you to start now!
Blogging is really really easy indeed
You don't have to be experienced in website creation to start a blog. My forever piece of advice to you is to customize your blog and to make it unique.
The only tricky part of starting a blog is picking up the perfect niche. But don't worry, I will guide you to know all the steps very well.
I recommend this fruitful article. If you are confused between a Blogger platform and WordPress. This article will solve this confusing issue.
Blogger vs WordPress for Making Money – Which One Is The Best?
Blogging Makes You a Better Person.
It improves your writing and communication skills. Also, it makes you focused on your goals, and it helps you keeping up with your passion and never losing it.
Blogging Helps Other People
I've always believed that the joy of helping others is contagious. When you help someone with a solution/answer/or an idea, you instantly get a boost dose of happiness and self-satisfaction. You also inspire people to pay it forward and help other people.
Why do you blog?
Why do you blog? For passion or profit or both? Should you blog for money? Should you choose a topic that everyone cares about? Shouldn't you be interested in your blog niche? All of these are essential questions to be asked, let us discuss the answers in details.
We could classify bloggers into two major categories:
A) passion-bloggers
Those are bloggers who created their blogs to share a topic that they love.
You will find them share their enthusiasm with anyone who will read.
B) Profit bloggers
Bloggers that created their blogs mainly for making money, targeting audiences, also an important thing to them Another type is those who mix profit with passion.
They select a blog niche that they are fascinated with and start their blog about. When choosing a niche, you should know why you blog:
for-profit, for passion, or for blending profit and passion.
A side notes if you are a member of what called mixed type that blends profit with passion, you should select one of the things you interested in.
Then start your blog as a passion –blogger, attract your scale of audience, and step by step become a profit- blogger by time.
So, briefly, whatever your type or purpose of blogging, you should understand well firstly how to establish your blog to achieve your goal! And remember very well not to pick a topic that you don't like.
Long-term potential
This means picking a topic that is not controllable with time, so it will be suitable anytime. Choosing a topic that you love will always help you working massively for a very long time.
Why would people listen to me?
You picked a blog niche, started writing, why would people listen to you? An important question, isn't it? Several factors will make people listen to your words.
Let us explain it together. When you pick a topic that you are fascinated with, you should start to share your experience and tell why you like this topic.
You will introduce valuable content. You will give your audience some instructions about something which will help them in their life.
Caring about the audience will make them listen to your words carefully. Creative bloggers are the winners in all battles. Remember this thing very well.
Blogging Helps To Grow Your Business
Do you already have a company or personal business? Blogging keeps you in touch with your clients.
Also, it attracts more new clients when they read your previous client's feedback and your company story of success.
Now you know what your purpose of blogging is. But do you know what a blog niche is? Your blogging niche is a clearly defined part of a more significant topic that you concentrate on for your particular purpose.
Briefly, the topic you pick for your blog is your blog "niche" Why you have to choose a single niche? Why can't you share your thoughts and ideas as they come to you?
When you write about one topic one day, jumping to another topic the next day, this kind of setup has its problem. You will fail to attract targeted readers.
So choosing a "Perfectly fit" niche for the specific type of reader is much better than an "okay" fit niche for many different readers who will eventually lose interest in your blog.
Finding the right niche is the most significant part of building a blog that often gets overlooked. You have to think thoughtfully before picking up a niche. If you pick a lousy niche, your blog will barely make an influence.
If you pick up a niche with high competition, your blog will get smashed by bigger websites. You need to find a niche that's in the middle, and that can also be profitable.
I'll give you a few practical tips on how to find a profitable niche that can attract people to your website and eventually turn into a successful income stream.
Pick a topic you would like to write about.
At this point, you need to brainstorm. A lot of brainstorming. If you are blogging for fun, this will not be a hard step.
The blog niche is whatever interests you! But if you are seeking some monetize benefit from blogging, you need to avoid niches with low money outcomes, for example, Free wallpapers, Free movie downloads.
Finding a niche that combines both passion and profit might be a little tricky. But I will guide to and try to help you know the most suitable niche for you.
Make a list of all the topics you are passionate about. Cut a piece of paper, then write down your list of topics that you like to blog about. Don't worry about the length of this list at this point.
What could you talk about every day non-stop? Whether it's science, astronomy, Bollywood, organizing, DIY stuff.. whatever you like, add it to the list.
What are your hobbies? Do you write in your spare time? Are you a bookworm? Reading many books and can write reviews about them?
Do you enjoy drawing and illustration, crocheting, and knitting, maybe baking? Do you have the talent of narration or voicing over? If you are, add it to your list.
What topics do you read about the most? Fiction, horror or even quantum physics
Simple ways to collect knowledge about blogging are Blogs you read, Magazine articles, your daily life, your education.
Good job writing your list. Now it's time to verify those ideas to find the perfect one for the blog.
Now ask yourself, do I really enjoy writing about this topic? Do you think it is easy to write about a specific topic? No, It is hard work.
Especially when there are competitors who write about the same field too, You need a topic that you really are passionate about and can always write and not get tired of it?
Hold a pen and write down ten blog post ideas about this topic. Ensure that you are passionate about the topic you picked.
A right niche is not just one which is related to what you like and have a passion for doing it. But it must have good traffic and also has a monetary value. More than that, your niche should have a future.
Do a market search Are other people share you the same interest in your topic, too? (Please skip this point if you are a mind reader) If you are not a mind reader, there are some useful tools that can help you know if this topic has a big enough audience and see how much competition it has.
Our friendly tools to start are Google Trends tools
Just type the topic in the search and see if it has any interests and how many people are searching for it.
A magical and simple tool to use, let us quickly see whether interest in your topic is increased, decreased, or stable.
Increasing is better it means you will have traffic to your blog for a long time ahead.
KWFinder
It's a paid tool where you input the "keyword" and it shows how popular it is. Keywords are any words people use in Google search.
So there are a lot of people searching for the topic on Google, which means there is a large audience for that topic. Think of the keywords your topic will mostly have, then enter them in the box and click find keywords.
Repeat this process using different keywords your blog probably might cover. There's no rule here, but generally, you want your search terms to have at least several thousand searches per month.
If the searching rate on the main topic keywords is low, it's not a good idea to pick up this topic.
Pick a smaller niche. The blogging world is full of competitors. Choosing vague topics such as "weight loss" is not recommended. This topic is timeless, and many competitors already established on the internet. To know what kind of competition the topic "weight loss" or any other topic has. Search for the topic on Google and check how many search results are available.
As you can see, the topic "weight loss" seems too broad, and there are way too many websites competing for it. Break down the main niche into smaller niches.
Ten niche ideas for your blog
After writing the topics that you are passionate about. Let's see the top ten niche ideas for any blog:
1) Lifestyle: Health, nutrition, diet, fitness, fashion, relationships, beauty, travel.
2) Photography: Photography devices, food photography, nature photography.
3) Food: Recipes, restaurants, baking, reviews, food culture.
4) Business and finance: Investing, marketing, sales, stocks, business tips, business ideas.
5) Product reviews: Books, makeup, vehicles, clothing, and other cool stuff.
6) Art: Painting, drawing, crafts, watercolors, design, graphics.
7) Science: Discoveries, inventions, experiments, research, researchers.
8) Travel: Places, museums, travel agencies.
9) Sports: Players, games ..etc.
10) Language Learning.
A simple way to make money in your niche
Several ways could guide you easily to make money from your blog. Do you ask how other blogs in your niche make money? Do you want to know the secret? Let me know show you how to do this.
1) If you want to make money, so launch your profitable blog: The profitable blog should have attractive themes to attract audiences.
2) Advertise your product very well. Through banners, or even a shop.
3) Begin monetizing with affiliate offers.
What are affiliates or affiliate marketing? Let me explain with a simple example: If you have a skincare blog, tell everyone tips to protect their skin.
But already there are brands of products of skincare, so affiliate links are the links that will lead your people to reach these products. Got it?
An important question should be in your mind, What is the importance of this marketing for any blogger?
A blogger could easily make money in this way, commissions on products which he recommends to the audiences.
4) Sell your lessons or talks online.
5) Build your audience, several ways are found to achieve your fan base.
You could easily do this by email marketing "to make your email list then to market through it or by daily communication"
6) Open your gift shop. If you want to get attached to your blog community.
7) The last thing is to be updated with all of the google trends.
Conclusion
So, blogs are battlefields. Bloggers are soldiers, and brave soldiers are the winners. Hard-working and continuous thinking are the best ways to achieve success in your blog.
Believe that words have a magical effect, so choose your words, themes, news, and topics of your blogs! Thank you…
If you found this article helpful, I would give you two precious articles to check carefully :