Do you love writing or have a talent for creating powerful blog posts that you want to use for Making Money online? Do you want to run a blogger hosting website to host your blogs and achieve your GOALS !?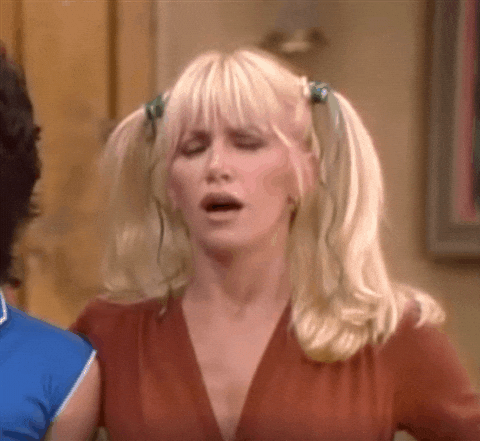 If YES, then chances are that you have probably already heard of both Blogger and WordPress. Both of these are blogger hosting sites and quite popular with online users, so either one would be a good choice. What you are probably wondering is whether you should go with Blogger or WordPress for hosting your blogs.
To make this choice easier for you, we have done a COMPARISON between the two blogging platforms with the pros and cons of each website compared against different metrics.
The Ease of Setting up the Blog
The overwhelming majority of people who write blogs are NOT interested in going through technical details or writing code just to get published online. If you have to spend hours setting up the page or go through hoops each time you write a blog post, then it takes you away from the thing that you are trying to Achieve i.e. sharing your writing with the world.
Blogger is clearly the WINNER in terms of setting up the blog. All it takes for you to start the blog is to register an account. The process becomes very easy if you already have a Gmail account or a Google Drive account.
There is a link at Blogger signup page which asks if you want to use your Gmail account to sign up for Blogger. A few clicks are all it takes to set up your blogger account. You can also set up multiple blogs through a single account with Blogger.
WordPress sign up requires a little more work. You will be responsible for hosting your own website, so you will need a web host and register a domain name before your page is set up. While registering a domain name and web host shouldn't take more than a few minutes, it can be a hassle and takes time for you to go live with your blog.
The Cost of Each blogging platform
When it comes to giving free service online, nothing comes close to Google's offering. Their Blogger platform is completely FREE to use. Unless you want to register a specific domain name for your website, you can simply launch your page and not worry about any specific hosting and maintenance costs as Blogger offers free web hosting.
If you want to get a specific domain name for your blog, such as WPPapa.Com, you can get it for around $10 per year. So the only costs you have to pay are to a third party for domain registration as Blogger does not charge you anything for their service.
In comparison, there are costs associated with running a WordPress blog. For a start, Domain name registration is compulsory and not optional. Domain name registration costs $10 while your website hosting charges will vary based on the service provider you use. The design software WordPress is free and comes with tons of free templates. EVEN if you go with unique designs and plugins from third parties, the whole thing should cost you more than $100 to set up.
You can run an entry-level website with a LOW FEE. If your website takes off, you will need to upgrade to a better hosting service for managing the traffic. A professional web hosting service typically costs around $25 per month.
The Blogger platform is GOOD when you are just starting out and not generating much traffic as it allows free blog hosting. However, once you get popular, switching to WordPress would be the BETTER option.
Content Customization Options for Blogging Platforms
After you have created your web page and sorted out the costs, the next step is to familiarize yourself with the user interface and options you have for running your page. Both Blogger and WordPress launch to a dashboard which is the working area for your blogging website.
You get options for setting the title and description of your website, customizing the design theme, page layout, writing style, and publishing settings. You can also view options for your revenue streams.
Blogger gives you the option for publishing posts or pages for content. Pages are used for writing content that you want to stay in front of your audience and easily accessible. This could be an introduction about you, a page about services or products you supply or your contact details. Posts, on the other hand, are news articles, opinion pieces, and other time-specific content.
WordPress is way ahead of Blogger in terms of customization options. You have the option for displaying a new blog post on the home page or keeping it in your blog updates. If you want to create a proper website at some point and not just keep your page as a blogging site, then WordPress offers MORE options than Blogger.
It has more themes and plugin options than Blogger. While Blogger only offers a few dozen templates, WordPress comes with THOUSANDS of web design options to choose from.
WordPress is the clear WINNER here in terms of customization options. It isn't just a blogging platform but offers the same level of complete design and customization that you would get with a proper website.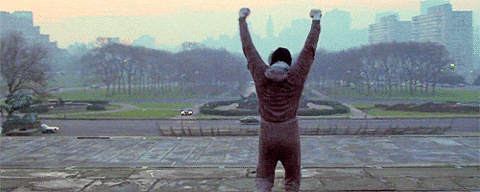 Blog Ownership and Control
One of the important things to consider when it comes to publishing content online is WHO gets control of your website. If you have used social media platforms like Facebook, Twitter, and YouTube, you may be aware of how the websites reserve the right for Blocking content or banning and DELETING accounts for violation of terms and conditions.
Blogger may give you the illusion of being an independent platform but this Free web hosting site is owned by Google. Although they have a very relaxed and open policy in terms of content, they do have the power to Shut down your blog if it is found to be in violation of their terms of service.
Your WordPress website is completely owned by you. The software is open source and you are free to use it any way you like. Only your web hosting service can delete your website content and you SHOULD be able to challenge their decision.
Both platforms give you the ability to Back up your website and keep all the data and content saved in case of a shutdown. However, WordPress is obviously better for keeping CONTROL of your website.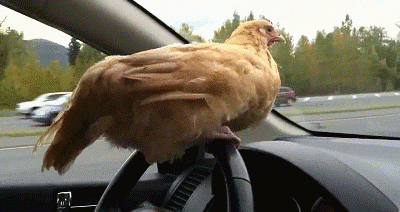 Blog Security
If you use Blogger, you will get the advantage of using Google's strong network security platform. You don't have to worry about securing your data and protecting the content. The blog backup process is automated.
WordPress offers good web security options and the data and content can be encrypted for additional protection through a third-party security service provider. However, since the service is self-hosted, you would need to constantly update the security yourself for your blogger hosting site. If you forget to update the platform security, it can be prone to hacking and cyber attacks.
Blogger is obviously more secure and a better option if blog security is one of your main concerns.
Technical Support
Blogger gives you Free web hosting by Google, one of the best companies to work with as far as the internet is concerned. The Blogger platform has been tested and improved by the BEST programmers over a decade. If you face any technical issues or problems while using Blogger, you can get in touch with Google support to Help resolve your issues.
Another thing about Blogger is that it is quite LIMITED in scope and functionality. There is not a lot that you can do to reconfigure the options set by the platform. Hence, it is unlikely that you will actually break something when using Blogger.
WordPress, on the other hand, is an Open source platform that is much MORE customizable. You can install plugins and third-party updates from different sources and even Write its code yourself. If you want to add any new and specific features to your website, chances are that you will be able to find a solution online to modify your version of WordPress software.
The downside to this is that you may cause a new kind of software problem or Bugs with WordPress while tinkering around with its code. Installing various plugins from different providers may cause conflicts in the code and STOP your website from functioning altogether.
Fortunately, there is a very BIG and active WordPress community around the world where you can Ask for support and technical solutions to your problem. There are online forums dedicated to solving compatibility issues where you Can find developers who can solve your particular issues by writing new code for your WordPress website.
User Community
WordPress has a global and active community of bloggers, developers, and blogger hosting sites businesses. Regular programming and promotional events are held all over the world to improve WordPress and offer solutions to businesses looking to take their website to the next level.
The community also plays A key role in promoting websites and blogs which Can be instrumental in your marketing efforts. WordPress community users publish Guides, tutorials, self-help manuals, and news. The community ALSO shares the latest plugin products and services and discusses where WordPress should head for in the future.
While Blogger also has a community and Google has attempted to promote and build a Bloggers' ecosystem, it hasn't really grown to the same extent as the WordPress community. There are TWO main reasons for this.
Blogger is generally used by people WHO are starting out or testing blog writing as a viable career choice. People who are unsuccessful with blogging quit while those who become successful and start getting regular traffic usually move on to WordPress because it offers more functions.
The second reason is that there is hardly anything to read or offer for a Bloggers' community. There are no third-party plugins to review, no need for lengthy tutorials, And no developers offering support to write code for your Blogger website. Since there aren't any problems to solve, Blogger was NEVER able to build a community in the same way that WordPress has done.
If being part of a community matters to you, then WordPress is the BETTER choice here. If having a community doesn't matter to you that much and you want something simpler, then go with Blogger.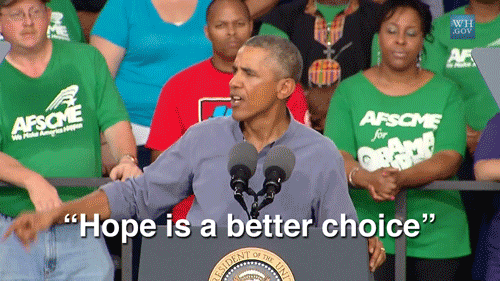 Potential for the Future – Blogger vs. WordPress
Both Blogger and WordPress make it easier for people to start and run their blogging website. Regardless of which platform you choose, it takes less than 15 minutes to set up the blog and start writing. If you've been thinking about starting your blog, there is NO reason why you shouldn't start right away.
There are different pros and cons of both platforms. Blogger makes it very easy to launch and run your blog. It does not require any technical programming skills to start with Blogger and you can create a successful blog that gets high traffic pretty quickly.
However, Blogger simply doesn't have the long-term future potential as WordPress. It is great when you Are starting out. It keeps costs low and allows you to build a following and get some recognition in the market.
Once you have a decent following, you will find Blogger's simple interface and lack of features a limiting option. The lack of a big community also makes it difficult to market your blog and scale your website.
WordPress may not seem ideal for starters because you will need to Spend money from an early stage before you start making any revenue. A large number of options may also seem a bit overwhelming when you are just trying to get your feet wet.
However, once you get the hang of things, there is NO better option than WordPress. It will allow you to scale your website quickly, get access to a large, global community and offers complete customization that allows you to build your website whichever way you want. Installing WordPress is also very easy. It is the BEST choice to switch to once you have established yourself in the online community.