Consider this, it is our habit that we need each and everything of use at an arm's length distance. You are lying on the bed and need your phone, it should be right next to you.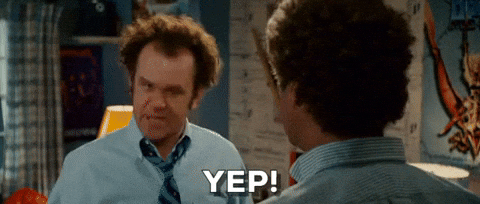 Sitting on the couch you need the TV control, it has to be somewhere stuck in the cushion. Getting the idea? I am that kind of person. Avada theme is just like this, you need a page builder, it is there. You need a slider, bingo! There it is.
And much more. My point is that there is no such thing that Avada cannot do for your website. Listed below are 5 important facts about Avada that may or may not know, check them out.
Plugins
Just when you successfully install Avada, you will be instructed to install two main plugins. These are the fusion core and fusion builder. Although they are necessary to develop your own website, Avada will ask you to install some other impressive plugins.
These include the Layer Slider, Slider Revolution, Woocommerce, bbPress, Events Calendar, and Contact form 7. Finding the right plugin and the important website elements like Pages, Posts with this can be a bit difficult.
For that, Avada has a separate plugin that will help you sort all the menus and tabs.
Content Elements
Avada offers as much as +60 content elements to you. These elements range from a blurb to slider and from a testimonial to a call to action button. Almost everything that you may see on any of the websites is there for you to implement with the Avada theme.
Also, modify or edit any of these elements as per your own requirement. A single click of the mouse will help increase or decrease the size. You can adjust letter-spacing, letter size, line height, text-shadow, and much more.
To better understand my point you can check out some of the live examples of Avada theme.
Patch Updates
Unlike other themes, Avada offers its small updates in patches. With others, these updates will force you to conduct an overall theme update. Thes minor bug updates are although, but they take a lot of time and effort only to correct one small issue in the theme.
Avada WordPress theme provides bug-updates in patches. With this, you do not have to update the whole website. It saves time and effort for the website owner and developer.
More than a theme
Do you know the size of the Avada theme? It is 25MB. I know this is nothing compared to modern storage capacities. But consider this, your WordPress takes only 8-9 MB of storage space itself.
This means that is much bigger than that. Some have even said that Avada is not just a theme, it is a software in itself.
Other essential features
when it comes to listing the features of the Avada theme, there is a lot more to it. This easy to use theme has translation features, can work with more than 500 fonts, the support team is great, unlimited colors.
The auto-updates will leave less work and more comfort for you. Most importantly, the sliders are touch-enabled to work with multiple slides.
There is a lot more about it that you need to know and some of it you will understand better with the first-hand experience. In our Avada theme review, we have discussed some other amazing features of Avada.

Website designing has been made easy, accessible and fantastic learning experience with Avada. So, are you ready to design and create your own website?